I know you've probably heard the expression "Springtime in Paris" but unless you've been here during that time you may not know how absolutely glorious it can be. It's hard to imagine a better environment to go for a walk, get some exercise & generally enjoy healthy living!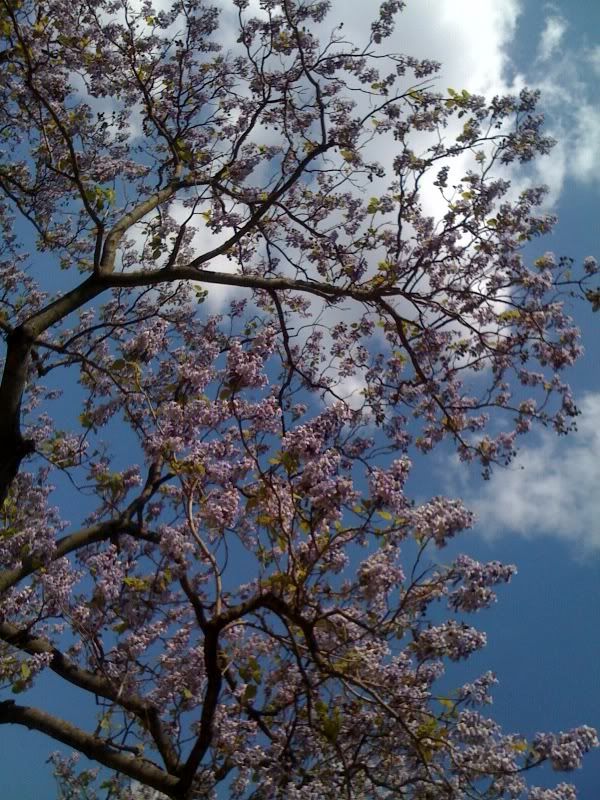 My seventh year in Paris
I've lived in France for over 6 years now. I spent a year going around town in a daze of falling in love with the city, then my second year here I spent a year in a daze of falling in love with my husband. The third year I gave up my expatriate status to go local when we got engaged. The fourth year we got married. The fifth year we were happy newlyweds, but in the infertility saga. Last year I had a really hard year (endometrial cancer, hysterectomy) and this year I'm really enjoying Paris again. (And now walking for exercise in Paris again).
Lots to love
There are lots of things I like about living here – we have great cultural events available all the time, the architecture is stunning & the food is generally really good. It's an easy city to get around in (great public transportation, and it's a compact city too). Even if you take a taxi or car, there is always walking involved. It might be 5 or 10 minutes, not real exercise walking, but walking it is. When I'm out and about & see women in heels I don't know how they do it.
Springtime in Paris
Spring in Paris is particularly magical because of all the blooming trees and other flowering plants. The weather is mild (in between days of rain to keep it all lush & growing). People are out in parks in droves (makes you wonder why they're not at work or in school, in fact). Don't get me wrong – the city is beautiful all year, but it's particularly nice this time of year – the trees are no longer naked, there are still blooms everywhere & the weather is warm enough that just a sweater will do. In the summer it will be very hot, in the fall it will rain more, and winter can be gray & some days very cold. Right now it's perfect. Especially for walking for exercise, because the weather makes it very comfortable, even if you go at a good clip.
Exploring Paris on foot
Exercise or not, the best way to see the city is walking. It seems like every building has neat architectural details. There are lots of small parks, benches, trees. Historical plaques on buildings explaining someone was born, died or had some kind of a major Historical Event every where you turn. Walking, you see all of this up close. You have time to see a building from different angles as you walk by. You can stop and look up at an interesting detail, or to read the plaque explaining what happened here (of course, if you do this too much you'll lose some of the exercise benefits…).
Getting back to exercise
Since a lucky confluence of events have transpired (no travel this week, great weather, willingness to exercise) I've decided to spend as much time as I can exploring Paris on foot. Walking in a city is a good first step for training for hiking this summer. Sunday & yesterday I walked in a local park for 45 minutes each day. Today I organized myself to run several errands halfway across town on foot – walked there & figured I'd either have the stamina to walk back or I'd decide to get home another way.
It was a Glorious day. Birds singing, blue skies, bubbly clouds, warm enough that walking at a good pace I took off my jacket & carried it with me. Listening to audiobooks on my iPhone. Passing through beautiful parks, watching kids play, old people chatting & even a few old men playing chess! Certainly a good way to be Enjoying the Process of healthy living & exercise! In the end I upped the exercise quotient up even more, and walked home too.
Picture this
I'm going to try to take a picture of something wonderful I appreciate on each of my walks.
Here's for today :
Cool fountain
Detail of the horses (yes, that's a turtle spitting water!)
——————————-
Spring Focus Update
My own check-in
Eat Healthy : no problem there. Had Korean for dinner which had lots of sodium & meat that I think was marinated in sugar & soy & it puffed me up so…
Weigh In : 193 which is up one (see above!)
Exercise : went for a 45 min walk 🙂
Group Update
Group weekly check in : I decided to give another day to report on last week to the stragglers (although from next week on I will report group results on Tuesdays, and add any latecomers to the following week's tally).
Interested in a way to help you Focus on being healthy & losing some weight by July 4th? You can still join us here – we're not very picky about when people join, we want everyone who needs accountability & a little motivation to jump in!